They are, Liz Lemon. They SO FUCKING ARE.
.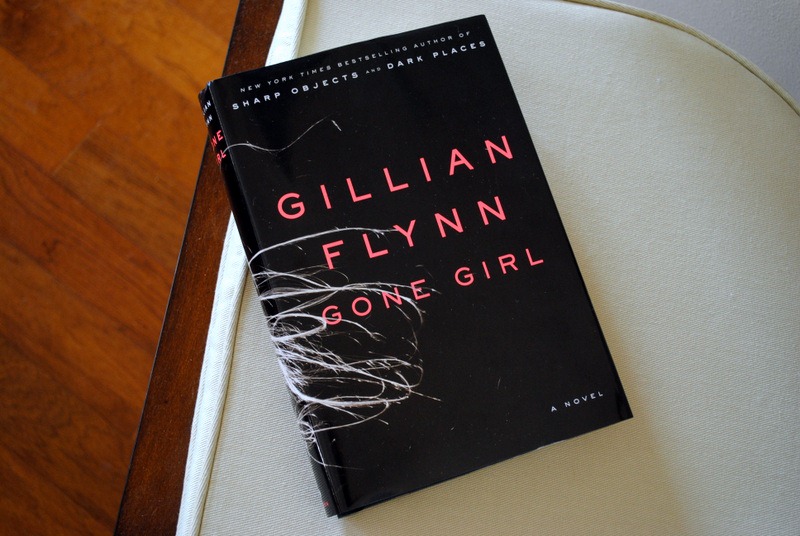 I read this book in one sitting. Couldn't put it down. Loved it.
.
SO MUCH TO SAY. Sadly, I find myself under the weather again this weekend with The Cold That Will Not Fucking Die, which is something like consumption except slightly less lethal and I'm pretty sure it's caused by exposure to the boy band 1 Direction. Because I was exposed to A LOT of 1 Direction this holiday season, thanks to my obsessed teen niece, and got sick almost immediately afterward. I'm sure there must be some connection, but my head hurts too much to figure it out. I'll leave that up to the boy band scientists.
Anyway, as you can clearly see, I am in no shape to post. Between cold medicine, my throbbing head, and my inability to sit upright for longer than five minutes, I'm pretty much useless right now. But I have a mountain of stuff to post about and once I'm feeling a little better again, I will.
See ya later.
.
This is HILARIOUS.
Oh, come on,
Jezebel
. This is just funny.
.
A few years ago I worked on 19th Street, which meant I had to take the 7 train to Times Square, go up that crazy steep escalator to the 1/9 train and then take that down to 14th Street. This was an extremely boring commute, so I would always find little ways to spice it up. One involved a girl I saw most mornings on the 7 train. She was this stylish black chick about my age, but since everyone wears their 'New York Bitchface' on the subway, it wasn't like we ever talked to each other. She also took the train to Times Square, and like me, was always right at the door when we pulled into the station, ready to dash up that crazy steep escalator. Anyway, I started racing her. Like some urban Olympic event happening only in my head, I'd match her step for step and then try to beat her to the top of the escalator. And she was a formidable opponent, because I only won half the time. This went on for a couple of months, then one morning as we stood at the train doors, I said, "You know, I race you every day. You're good." She looked at me and burst out laughing, "I race you too! You're fast!"
And that's how I met my friend Mecca.
I got a Christmas tree, which I named Roscoe, at the Home Depot near my house. I know it's not as romantic as getting it from a lot, but last year I got a lot tree and paid $60 for the ambiance and left with a huge six foot tree that I had to drag back to my apartment and it was a fucking nightmare. Meanwhile, Home Depot had an amazing five foot tree and I spent $25. I still had to drag it home, however, because there are ZERO cabs outside of Home Depot, just a bunch of creepy guys offering to drive you home for $5 in their tinted-window vans. One guy approached me as I waited in line, asking if I needed a cab.
"Are you a cab, or just some guy with a van?" I asked.
"Oh, just some guy with a van."
"Thanks, but I'd prefer not to be murdered tonight."
Then he, joking I hope, said, "Nah, I probably wouldn't murder you."
Anyway, I got Roscoe home in one piece, but I haven't decorated him because I don't have a tree topper. That's not true. I do have a tree topper, but it's ridiculous. See, when I bought it last year, it was somehow face down in the box, and I thought it was just a white star that lit up. Classy, simple, perfect. Once I tore into the box, however, I found that my classy star was actually a hideous monstrosity of multi-colored-lights and wilted tinsel that blinked schizophrenically and made my tree look like a roadside taco stand. Of course I loved it immediately, and ran straight to the worst quality dollar store I could find to buy a basket full of cheesy Christmas balls and metallic beads, determined to have the white trashiest tree ever known to man. I believe I succeeded. But this year, I wanted to go in a different direction, so I need a new topper. I've been to three stores already, and all they have are angels. I've got nothing against angels, but they're these overblown painted dolls with red robes and gold everywhere and honestly, it's a little too 'Game Of Thrones' for me. I can't have a funky art-deco tree with some medieval-looking angel sitting on top of it. I'm just going make a damn star out of cardboard and tin foil, and you know what? It will probably rock.
*Holy crap the spelling errors in this post!! But it was 2am, so shoot me.
.
The center one. Definitely the center one.
.



So excited! I really enjoyed John Dies At The End and this sequel is just what I needed. I was right in the middle of The Sun Also Rises, but Hemingway can wait. I need some fun.
.
But doesn't David Morrissey, who plays the Governor on 'The Walking Dead', look like that guy who goes to other families holiday celebrations because he's old friends with someone there and has no family of his own, and he's been around so long that you call him your uncle, but he's really not. He was fine when you were a kid, but now he's always telling you how much you've grown and asking if you have a boyfriend and acting like it's a hilarious joke when he touches your ass. You spend most of the night avoiding him.
That guy.
.
DOTTIE: I loved how they'd introduce all the characters as they got off the plane.

ME: I know, it was always Tatoo saying, "Who is that pretty lady, Boss? She looks sad."DOTTIE: Yes! Exactly.

ME: Herve Villechaize was the master of TV exposition.
.
THE LOVED ONES - I loved this movie. It was the perfect Halloween treat. It's no secret that I love Aussie flicks, because they're so wonderfully off-kilter and wacky, with plots that tend to be either brutally real or over the top loony. But the best ones? They're always a little of both.
'The Loved Ones' was a little of both.
Handsome teen Brent has been on a downward slope since the car accident that killed his father, and between satisfying his horny girlfriend and angry pot smoking, he doesn't notice a whole lot else. Especially not the creepy shy girl, Lola, who timidly asks him to prom. He turns her down nicely, because he has the horny girlfriend and all, and doesn't think much of it after that. But Lola isn't so forgiving, and with the help of her pervy Dad, reminds Brent in a pretty horrible way. Drugged and kidnapped, Brent wakes up in Lola's living room dressed in prom finery and tied to a chair. What ensues is the most twistedly enjoyable little horror flick I've seen in a while.
What Lola wants, Lola gets. And unfortunately for Brent, Lola is a fucking psychopath.
Robin McLeavy is so delightfully bonkers as Lola that I kind of loved her, even as I was screaming non-stop for someone to kill her crazy ass. I hate torture movies and refuse to watch them, so trust me when I say that there's more to this movie than just watching Brent suffer. There's a wicked streak of dark humor that elevates it way beyond that. That said, Brent does suffer A LOT. There were definitely a few minutes where I was clutching my head and emitting high pitched sonar sounds because I
just couldn't take it
. Not that it's gory, you don't even see anything - it was more of a sound effect reaction. But ugh, that sound effect. Ugh.
Which is exactly what I liked about it. It's simplicity. Most horror movies these days are all visual tricks and special effects, but this one has nary a one and it still rocked. It had a strong story, a strong lead actress, and that's really all it needed. It's not the kind of horror movie that keeps you up at night, but it's damn entertaining and oddly, a lot of fun. I loved it.
.